Products
Food Menu, Hardcover Menu
Print Food Menu / Menu Book for your restaurant, hotel or resort.
Starts at RM 155.00
Food Wrapping Paper Custom Design
Food wrapping paper printing to improve your business branding
Starts at RM 468.86
Money Packet CNY
Print Custom Or Ready Made Money Packet, Ang Pao Printing Malaysia.
Cetak Sampul Duit Raya Menggunakan Design Sendiri Atau Design Yang Kami Sediakan.
Starts at RM 169.88
Flash Stamp
Pre-inked stamp with variety of rubber sizes.
Starts at RM 18.00
Stand Up Pouch
Transparent or Aluminium Stand Up Ziplock Pouch Printing
Starts at RM 660.08
Wristband
Print Waterproof Wristband With Text And Logo
Starts at RM 51.94
Counter Top Brochure Holder
Print brochure holder for
retail store, front desk office, supermarket, or promotional place.
Wobbler Offset
The most easy-to-use, low cost, effective (and even hip!) POS marketing innovations
Starts at RM 147.47
Paper Placement Mat
Custom your own paper placement mat for your restaurant with us
Starts at RM 59.25
Bookmark Digital
The bookmark description is very important for this purpose. It is something to help to organize the websites you catalogued, as are the folders in a hierarchical structure, within which the bookmarks are saved.Design your bookmark now!
Starts at RM 19.00
Loopless Luggage Tag
Printlab offers luggage tags printing aimed at making your trip easier in the future
Starts at RM 52.40
Photo Frame Standee
Photo frame standee is suitable for photography industry, shops, or any individual to display individual's memory or organization photos.
Starts at RM 17.82
Certificate Folder
Personalize your graduation folder with us now! It is a must to have our unique graduation folder.
Starts at RM 40.86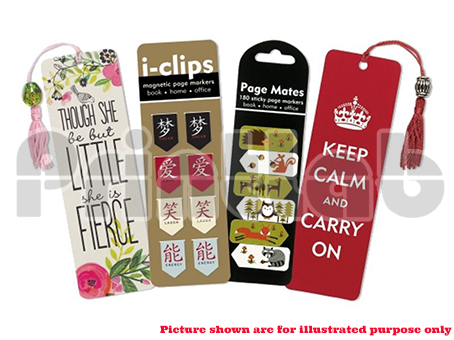 Bookmark Offset
We provide, you choose! With an additional option included, you can now go for a round corner as the finishing touch of your personalized / custom bookmark.Moreover, our talented team of graphic designers can also help you with your bookmark design. Get in touch with us today for bookmark printing in Malaysia.
Starts at RM 40.50
Canvas Tote Bag Offset
Print Your Design On Canvas Tote Bag Offset. Custom Tote Bag With Your Own Style. Full Color A4 Size Printing On Canvas Tote Bag.
Starts at RM 1,216.35
A4 Certificate
Add credibility to your company by printing your certificate with us now!
Starts at RM 14.84
Gift Wrapping Paper Digital
Customize gift wrapping paper according to your imagination and taste with us now !
Starts at RM 15.00
Gift Wrapping Paper Offset
Customize gift wrapping paper according to your imagination and taste with us now !
Starts at RM 266.14
Paper Bag Offset
Grab yours now! You can customized on your paper bag with different size and other options to add on.
Starts at RM 387.52
Hand Fan
Starts at RM 336.59
Cereal Box
Starts at 1 Unit
Starts at RM 14.07
Sandwich Box
For restaurants, food trucks, or groceries, sandwich packaging is just as important as the products they sell. Customers see it before they even see the food, therefore making custom packaging box the perfect way to set yourself apart.
Starts at RM 44.97
Wobbler Digital
Design your wobbler with Printlab Malaysia.You can customized your own wobbler design with laminate or without lamination.
Starts at RM 66.35
Polaroid Photo
Get your Polaroid with Printlab Marketing Malaysia.
Starts at RM 32.00
No Records Found